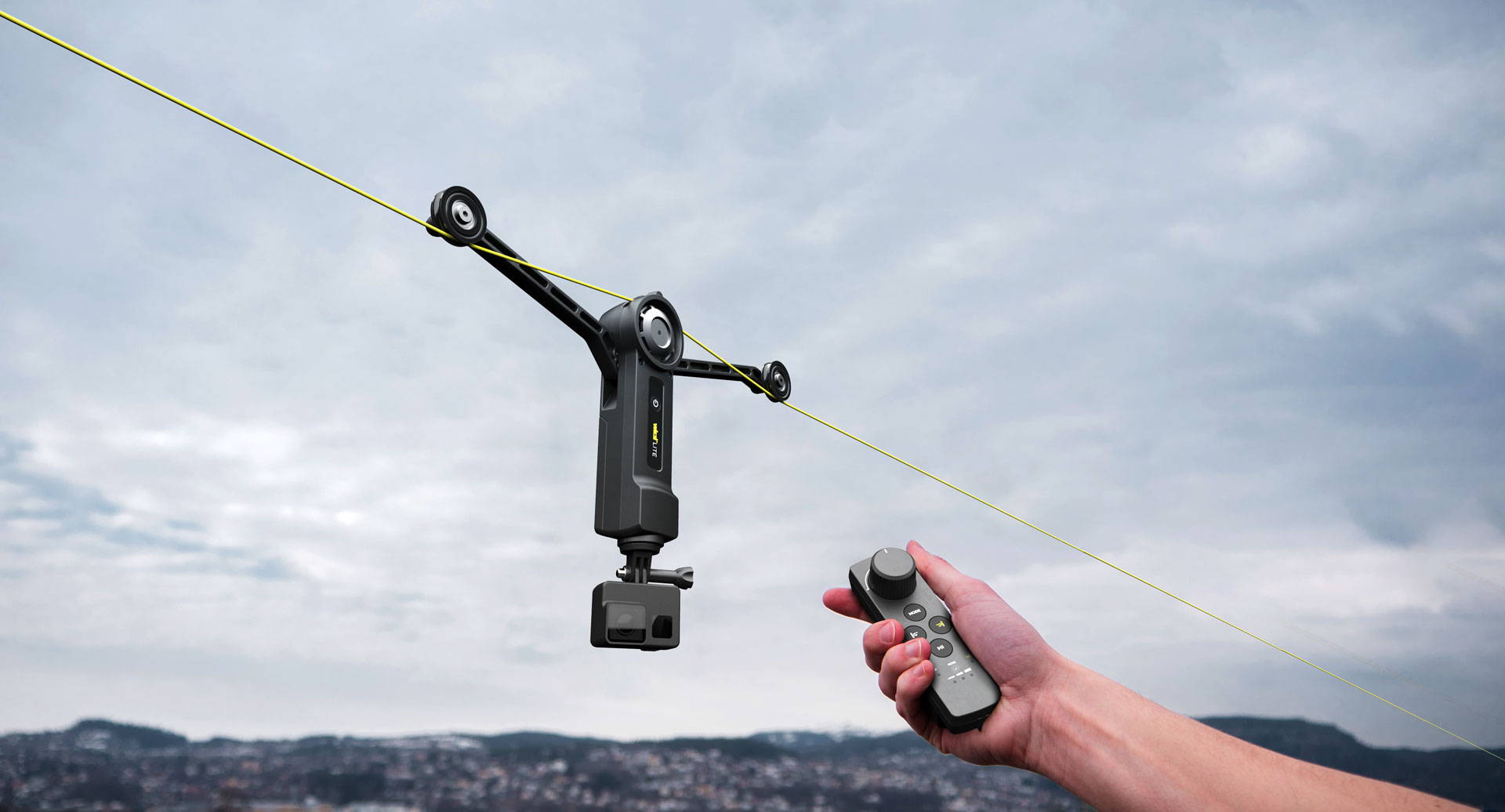 The first easy to use cable cam - the perfect camera accessory to capture unique film angels.
AFFORDABLE and EASY-TO-USE Cable Cam for GoPro and cameras up to 3.3 lbs (1.5kg).
ONE OF THE MOST CREATIVE CAMERA ACCESSORIES ON THE MARKET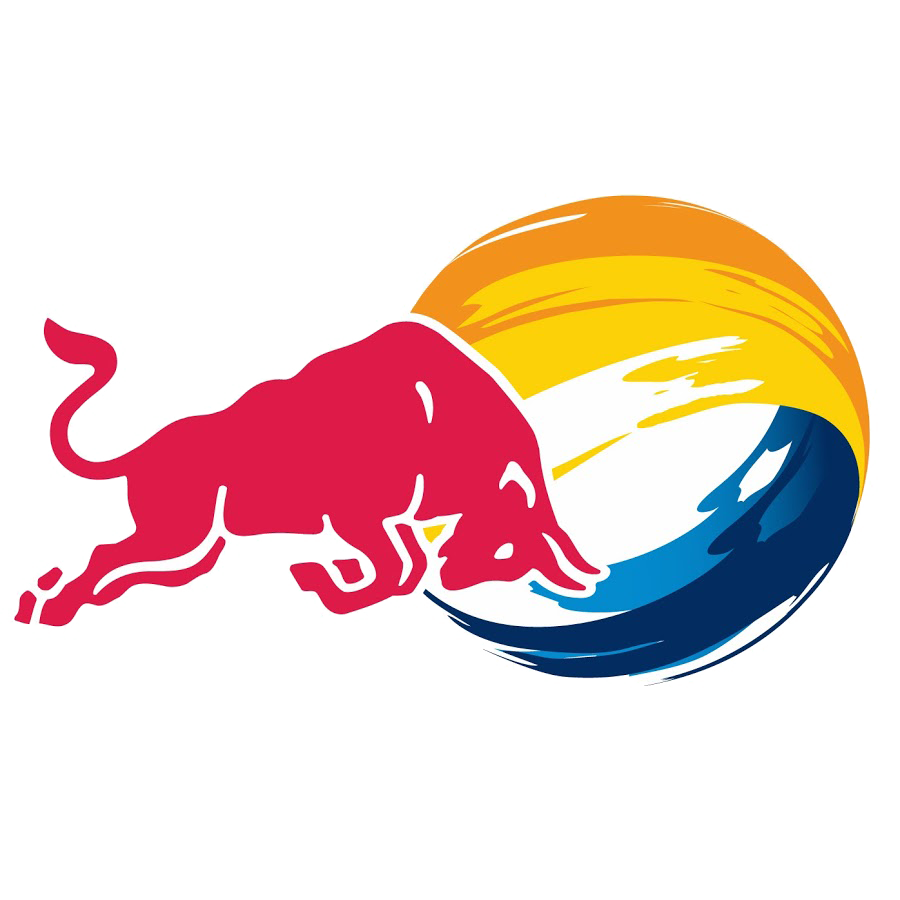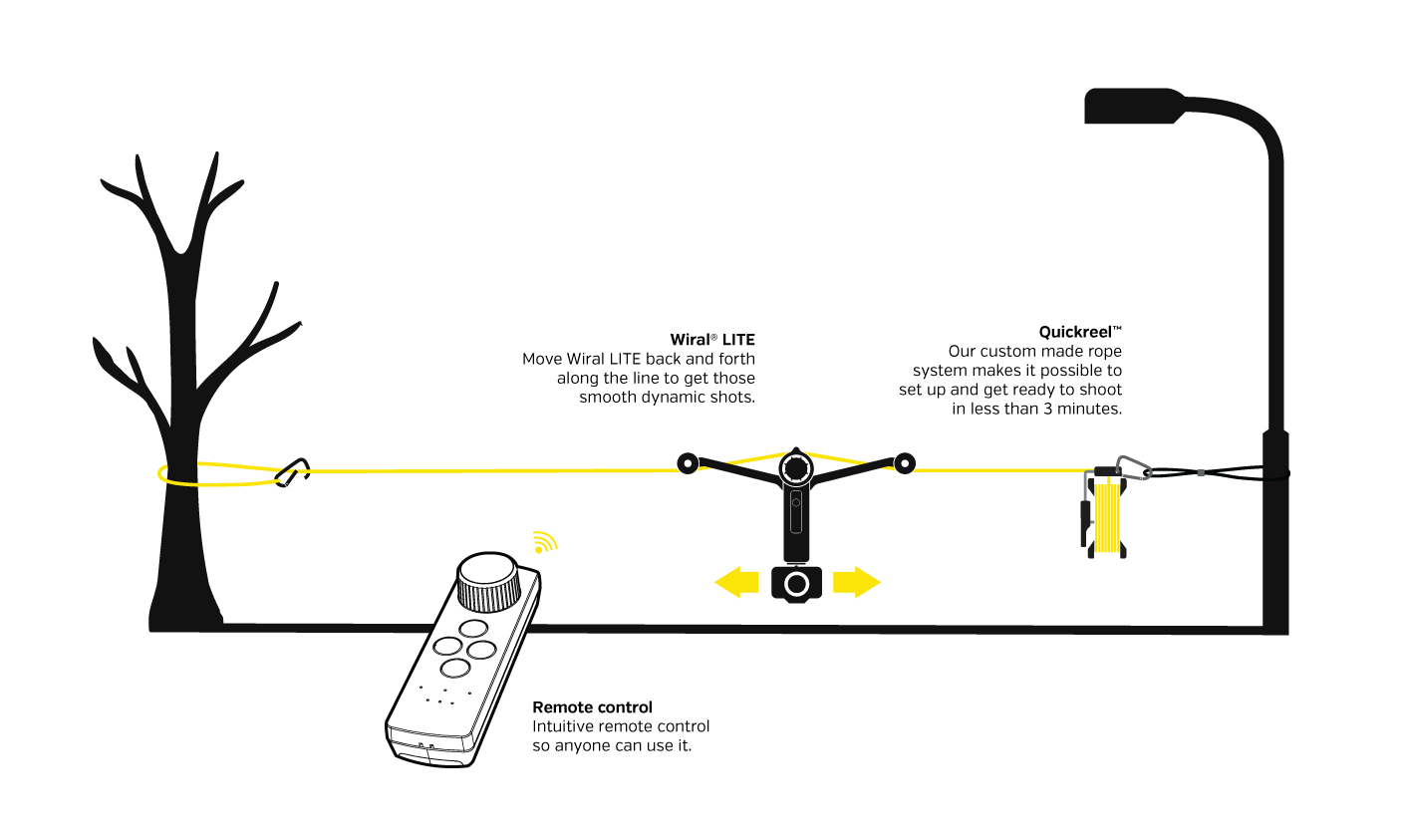 FOR EVERY SITUATION IN ANY LOCATION
The possibilities with Wiral™ LITE are only limited by your own creativity.






Our patent pending Quick Reel™ makes Wiral® LITE as easy to set up as it is to take down. 3 minutes set up time and you're ready to go.
We made Wiral™ LITE lightweight and foldable so you can bring it on any adventure.
Not at all. The intuitive remote control lets anyone use Wiral™ LITE, no matter age or skill level.

Create unique film angles making your videos stand out from the crowd.

Subscribe to our email newsletter to get the latest news and special offers.